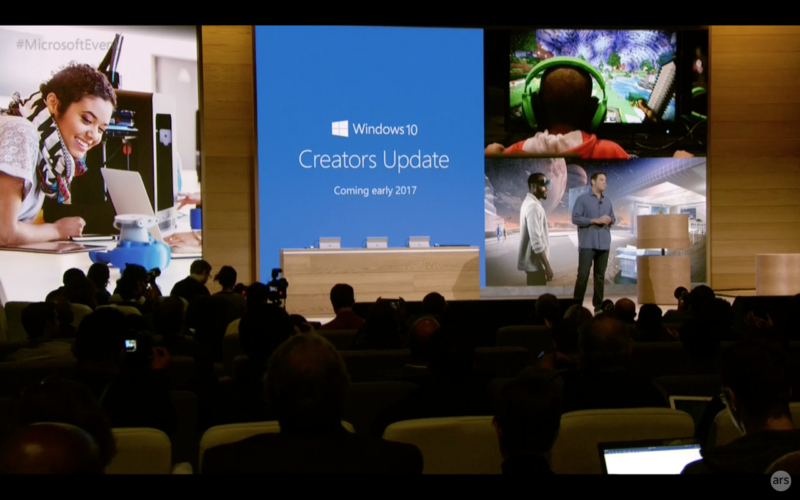 Two weeks into its phased rollout, the Creators Update (version 1703) is on about ten percent of Windows 10 machines.
That number comes from AdDuplex, which collects statistics from Windows 10 machines running apps built with its advertising SDK. 9.8 percent of Windows 10 machines are on 1703, 82.1 percent are on the Anniversary Update, 6 percent are on version 1511, and just 1.8 percent are on the original RTM release.
That original release (sometimes known as 1507, following the year-year-month-month naming pattern used for subsequent releases) moves out of support on May 9. Although Windows 10 itself has a minimum of ten years of support, maintaining that support will still require periodic upgrades. This is not an entirely new policy; in the days of Windows Service Packs, the release of a new Service Pack would start a two-year countdown for support of the previous Service Pack. After those two years, only the new Service Pack would be supported. The timetable is a little condensed, however; Windows 10 1507 is not yet two years old, and it won't be two years old when it falls out of support.
Read 6 remaining paragraphs | Comments