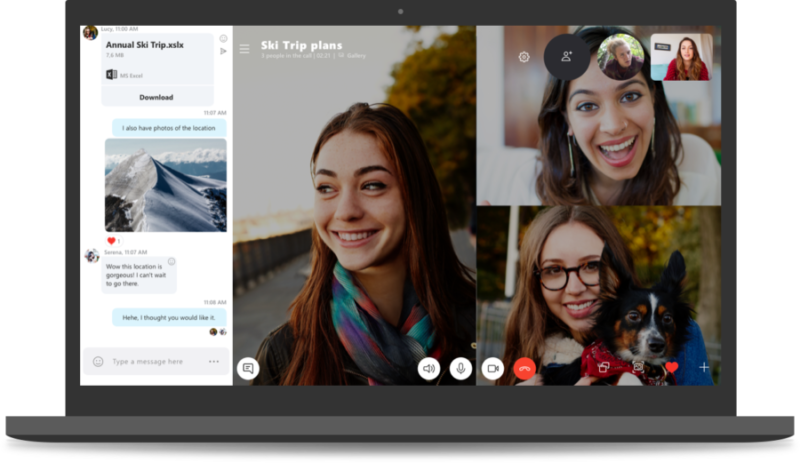 Skype's development history is a little checkered; a wide range of clients has been developed with disparate features and a lack of clarity over direction. This has been especially true on Windows, where two different clients were available—the "Classic" client is a Win32 application that can trace its heritage back to the days before Microsoft bought Skype, while the "modern" client shipped through the Microsoft Store—each with its own interfaces and features.
Microsoft has finally, however, managed to more or less unify its Skype development across Windows, macOS, Linux, and the mobile apps. This effort was itself years in the making (we reported on it in 2016), and with that work done, the company is at last working on new features.
Today, the application allows video chat with screen sharing at up to 1080p, with up to 24 people. Messaging now supports the convention of using @mentions in a group chat to alert users and file sharing works with files up to 300MB. It's also now easier to find historic shared media with a built-in gallery of media content.
Read 4 remaining paragraphs | Comments